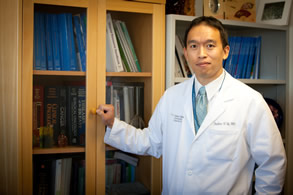 Our patients are our priority.
Expert clinicians - sensitive to our patients' needs and closely aligned with referring physicians - offer the very finest care by drawing on unique resources that include:
The most advanced treatment therapies.
Cutting edge UCSF research.
Close relationships with the UCSF Comprehensive Cancer Center
Regular, interdisciplinary Tumor Boards to discuss patient treatment options.