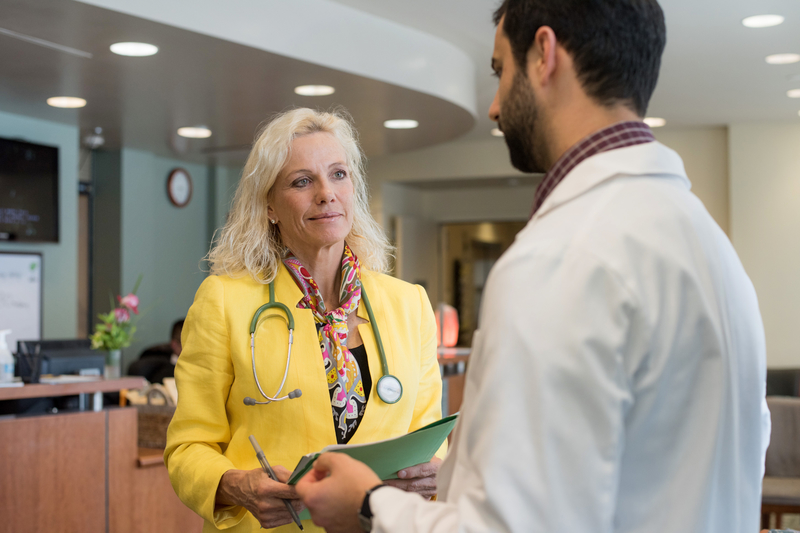 The Division of Hematology & Medical Oncology oversees a significant research program, in which we study and create novel treatments for blood disorders, diseases of the blood-forming organs, and cancer. Our goal is to reduce the risk of these disorders around the world and to improve the life of each patient through basic, clinical, and translational research.
Researchers from our division enjoy substantial support from the National Institutes of Health, including Special Programs of Research Excellence (SPORE) grants for breast cancer. In addition, many of our faculty members have appointments at and/or work closely with the UCSF Helen Diller Family Comprehensive Cancer Center the only center in Northern California to receive the prestigious designation of "comprehensive" from the National Cancer Institute. The center ranks first in California and sixth nationwide in National Cancer Institute research grants.
Cancer Immunotherapy
Lawrence Fong, MD: Dr. Fong's research program focuses on the immune recognition of tumors and is developing different immune-based treatments for cancer.
Basic Science Research Labs
Breast Cancer
Genitourinary Cancer
Gastrointestinal Oncology
Hereditary Cancer
HIV/AIDS
Jay Levy, MD: Dr. Levy's research focuses on the role of immune responses in HIV infection and how that understanding can help in the development of immune-based therapies and an effective AIDS vaccine.
Leukemia, Lymphoma, and Multiple Myeloma
Sarcoma
Thoracic