Principal Investigator
Lawrence Fong
[email protected]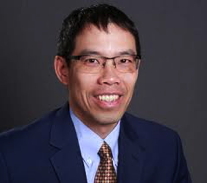 Dr. Fong is the Efim Guzik Distinguished Professor in Cancer Biology and leads the Cancer Immunotherapy Program (CIP) at the UCSF Helen Diller Family Comprehensive Cancer Center. He is also co-director of the Parker Institute for Cancer Immunotherapy. Dr. Fong obtained his MD from the Stanford. He completed his residency in Internal Medicine at the University of Washington Medical Center and Oncology fellowship at Stanford. He has been focused on cancer immunotherapy for over 20 years.  As a physician-scientist, he is involved with both laboratory and clinical research understanding mechanisms of response and resistance to cancer immunotherapy.
Managers
Alex Cheung - Manager CIL
[email protected]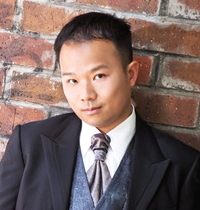 Alexander obtained his B.S. from UCLA in Psychobiology.  He has focused his career on cancer immunotherapy and harnessing the immune system to combat diseases. He started out his career in industry where he was part of the team that received FDA approval for the first cancer immunotherapy for prostate cancer, Provenge. Alexander is currently the manager of the cancer immunotherapy lab (CIL) where the focus is to further the understanding of cancer immunotherapy to lead to personalized medication for the treatment of disease.
Serena Kwek - Fong Lab Manager
[email protected]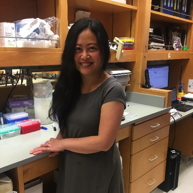 Serena obtained her B.S. from the National University of Singapore with Honors and her Ph.D. from the University of Illinois at Chicago in Molecular Genetics. She completed her post-doctoral training at UCSF focusing on breast cancer research using array comparative genomic hybridization (CGH) with a fellowship from the Department of Defense breast cancer research program. She is a research scientist managing projects in the Fong lab, mentoring staff research associates and carrying out collaborative research with other scientists. She is also a recipient of the Peter Michael Pelican Fellowship. Her interests are studying immune mechanisms to improve cancer immunotherapy responses, finding pre-existing biomarkers for better patient selection, and potential immunotherapy targets in various cancers especially in tumor types with low antigenicity. 
Assistant Professor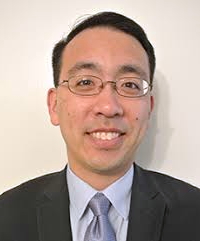 Dave obtained his M.D/Ph.D. from the Stanford University School of Medicine. He is an Assistant Professor with interests in studying novel T cell populations and antigenic specificities that are responsible for anti-tumor efficacy as well as immune-related adverse events (IRAEs), using unbiased platforms such as single-cell RNA-seq and TCR-seq.
He is also involved with early-phase/first-in-human trials testing novel immunotherapies in advanced solid tumors.
Fellow
Bridget Keenan - Clinical Fellow
[email protected]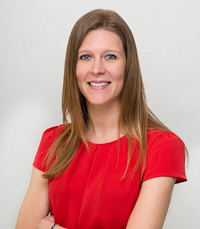 Bridget attended Johns Hopkins for her M.D/Ph.D. studying Immunology and pancreatic cancer tumor immunotherapy. She completed her residency in Internal Medicine at UCSF and is a Hematology/Oncology fellow. She is working in the Fong Lab to unite her interests in tumor immunology and advancing immunotherapy for gastrointestinal malignancies. Her work includes projects related to liver, gastro-esophageal, and colorectal cancers with a goal of understanding the response and resistance to immunotherapy including vaccines, checkpoint blockade, and novel immunotherapy combinations.
Post-Doctoral Researcher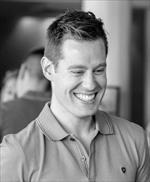 Guy obtained his M.D. from the Hadassah-Hebrew University in Jerusalem, Israel, and his PhD from the Weizmann Institute of Science in Rehovot, Israel. His research interests are studying the mechanisms of resistance to CAR-T cell therapies in hematological malignancies through single cell RNA sequencing and cancer genomics.
Specialists
Kate Allaire - Associate Specialist
[email protected]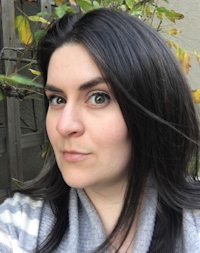 Kate earned her Master's degree from the University of Louisiana, where her research focused on the role of cell-cell communication in chemoreceptor induced changes to the morphology of hair bundle mechanoreceptors. As a researcher at the University of San Francisco, she studied the role of human cytomegalovirus as a potential oncomodulatory mechanism in the progression of breast cancer. She is focused on studying immune responses in the blood and tissue of patients receiving immunotherapy.
Meenal Sinha - Associate Specialist
[email protected]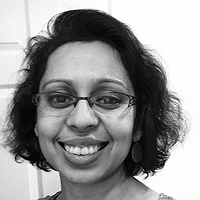 Meenal obtained her undergraduate and Master's degree in Biochemistry and Biotechnology, respectively, at the All India Institute of Medical Sciences, New Delhi, India. She obtained her Ph.D. in Immunology at the University of Texas at Houston, where she elucidated the role of complement anaphylatoxins C3a and C5a in a mouse model of allergic asthma. Then, she joined the University of California San Francisco for a postdoctoral fellowship in Immunology where she continued studying immune responses in the lung, with a focus on the role of the lung epithelium in mediating and amplifying immune responses to fungal infections. She is utilizing CyTOF to analyze novel immunotherapy clinical trial data.
Bioinformatics/Statistics
Mark Bridge - Bioinformatician
[email protected]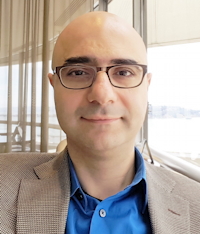 Mark received his M.S. in Computing Science with Merit from the University of London.  He worked as a software engineer and data architect in the private sector before joining UCSF in 2009.  Mark joined the group in 2019, and is focused on architecting data models and data collection instruments, as well as engineering robust algorithms to operate on, translate and transform data in building data integrations.
Brandon Chen - Bioinformatician
[email protected]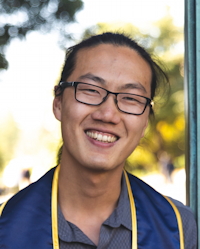 Brandon received his B.A. in Molecular and Cell Biology and Minor in Computer Science at UC Berkeley. Since graduating in 2018, he's been working in the Fong Lab, developing and implementing computational methods for the analysis of high-dimensional single-cell datasets, in addition to developing robotic protocols for automated sample processing.
Tony Li - Bioinformatician
[email protected]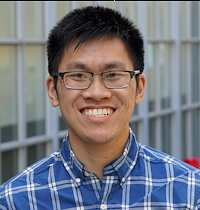 Tony received his B.S. in Molecular Biology at University of California, Santa Cruz and his M.S. in Bioinformatics at Johns Hopkins University. He studied a wide range of next generation sequencing applications to diagnose and treat human diseases such as infectious diseases and cancer. Tony is utilizing high dimensional single-cell applications to better understand how the human immune system respond to cancer immunotherapy.
Hai Yang – Senior statistician
[email protected]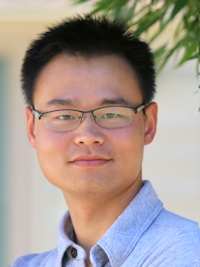 Hai received his M.S. in statistics at Oregon State University. Hai is a senior statistician in Dr. Fong lab working on single cell T cell receptor sequencing analysis and TCR Bulk data analysis. Previously, Hai had worked as a Senior Statistician in the Division of Biomedical Informatics in UC San Diego for 5 years on multiple projects with genomics and clinical data, including GWAS, mRNA seq analysis, and clinical data analysis.
Laboratory Assistant
Mercedes Joaquin - Lab assistant
[email protected]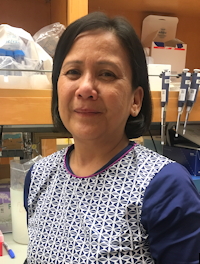 Mercedes has been working as a mouse technician for the Fong lab since 2005. She genotypes mice, assists with mouse experiments and keeps general laboratory supplies in stock.
Staff Research Associates
Hewitt Chang
[email protected]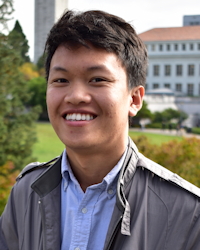 Hewitt graduated from UC Berkeley with a B.A. in Molecular and Cell Biology. At Berkeley he worked on the Hedgehog pathway, focusing on Disp1, in the context of development of the neural tube, gradient formation, and distribution of Hedgehog. After graduating, he joined the Fong lab and his interests are studying the effects of immunotherapy on the immune landscape and T-cell repertoire using single cell RNA-seq and flow cytometry.
Pei Xi Chen
[email protected]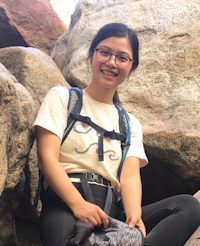 PeiXi completed her B.S./M.S. program in biology with a physiology and neuroscience focus at UC San Diego. She joined the Fong Lab to explore immune-related adverse events linked to checkpoint blockade. Outside of work, PeiXi enjoys camping, hiking and landscape photography.
Frances Fan
[email protected]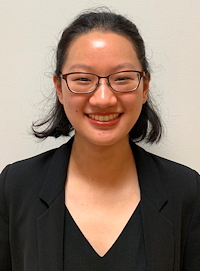 Frances received her B.A. in Molecular and Cellular Biology from the University of California, Berkeley. In 2017, she joined the Fong Lab and specializes in molecular biology assays and techniques, such as NanoString and single cell approaches.
Eric Liu
[email protected]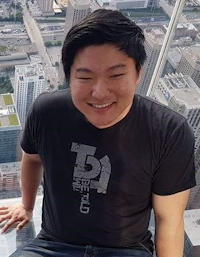 Eric received his B.A. in Molecular and Cell Biology from UC Berkeley Since graduating, he has performed research at Sangamo Biosciences and the Fong Lab at UCSF. Eric is interested in studying translational medicine and therapeutics. He is focused on research using the mass cytometry platform and immunotherapy.
Arielle Ilano
[email protected]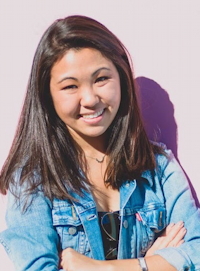 Arielle received her B.A. in Molecular and Cell Biology and Southeast Asian Studies from UC Berkeley in 2018. Her current research interests involve the studying immune response in the tumor microenvironment using single cell RNA sequencing and flow cytometry
Jaqueline Marquez
[email protected]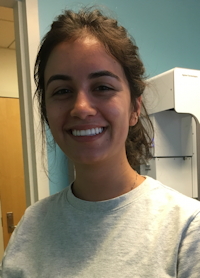 Jaqueline received her B.S. in Biochemistry from UCLA. She is interested in studying pharmaceutical research. Her focus is on using mass cytometry to study patients receiving immunotherapy.
Evans Shao
[email protected]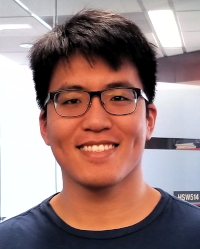 Evans received his B.A. in Molecular and Cell Biology from UC Berkeley in 2017. After graduating, he has worked in the Fong Lab studying immune response in the tumor microenvironment. His research has primarily been focused on flow cytometry analysis of different cancers.
Alec Starzinski
[email protected]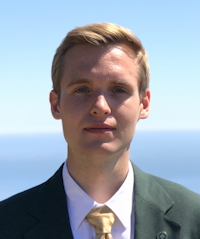 Alec graduated from the University of San Francisco with a B.S. in Biology, and minors in chemistry and neuroscience. His past research has included work on human cytomegalovirus and its impact on cytokine signaling as well as synthetic biology research on methanotrophic bacteria. His research interests center on identifying and investigating potential immunological mechanisms that can be translated into therapeutic approaches for cancers.