Principal Investigator
Lawrence Fong
[email protected]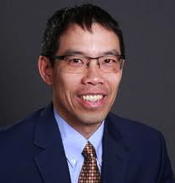 Dr. Fong is the Efim Guzik Distinguished Professor in Cancer Biology and leads the Cancer Immunotherapy Program (CIP) at the UCSF Helen Diller Family Comprehensive Cancer Center. He is also co-director of the Parker Institute for Cancer Immunotherapy. Dr. Fong obtained his MD from the Stanford. He completed his residency in Internal Medicine at the University of Washington Medical Center and Oncology fellowship at Stanford. He has been focused on cancer immunotherapy for over 20 years.  As a physician-scientist, he is involved with both laboratory and clinical research understanding mechanisms of response and resistance to cancer immunotherapy.
Managers
Alex Cheung - Manager CIL
[email protected]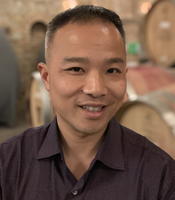 Alexander obtained his B.S. from UCLA in Psychobiology.  He has focused his career on cancer immunotherapy and harnessing the immune system to combat diseases. He started out his career in industry where he was part of the team that received FDA approval for the first cancer immunotherapy for prostate cancer, Provenge. Alexander is currently the manager of the cancer immunotherapy lab (CIL) where the focus is to further the understanding of cancer immunotherapy to lead to personalized medication for the treatment of disease.
Serena Kwek - Fong Lab Manager
[email protected]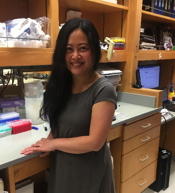 Serena obtained her B.S. from the National University of Singapore with Honors and her Ph.D. from the University of Illinois at Chicago in Molecular Genetics. She completed her post-doctoral training at UCSF focusing on breast cancer research using array comparative genomic hybridization (CGH) with a fellowship from the Department of Defense breast cancer research program. She is a research scientist managing projects in the Fong lab, mentoring staff research associates and carrying out collaborative research with other scientists. She is also a recipient of the Peter Michael Pelican Fellowship. Her interests are studying immune mechanisms to improve cancer immunotherapy responses, finding pre-existing biomarkers for better patient selection, and potential immunotherapy targets in various cancers especially in tumor types with low antigenicity. 
Professor
Li Zhang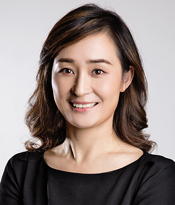 Dr. Li Zhang is a Professor in the Department of Medicine and the Department of Epidemiology and Biostatistics at the University of California San Francisco (UCSF). After she obtained her Ph.D. in Statistics from the University of Florida, she joined the Cleveland Clinic as an Assistant Professor. She has extensive experience in applying statistics in biomedical research. She has published over 100 papers and designed over 60 Phase I and II clinical trials. Dr. Zhang also serves on Global Action Plan 6 Project for Movember Foundation as the UCSF site PI. She has been or is a co-Investigator on multiple NIH, DOD, and foundation grants. Her research interest focuses on Immuno-informatics, and she is currently the PI on NIH R21 and R01 projects focusing on cancer immuno-informatics. Dr. Zhang was the president of the San Francisco Bay Area Chapter of the American Statistical Association (SFASA) and now serves as the Director of Education in SFASA. She has been the reviewer for ASCO YIA and NIH study sections.
Assistant Professor
Bridget Keenan
[email protected]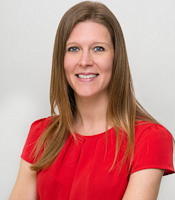 Bridget attended Johns Hopkins for her M.D/Ph.D. studying Immunology and pancreatic cancer tumor immunotherapy. She completed her residency in Internal Medicine at UCSF and is a Hematology/Oncology fellow. She is working in the Fong Lab to unite her interests in tumor immunology and advancing immunotherapy for gastrointestinal malignancies. Her work includes projects related to liver, gastro-esophageal, and colorectal cancers with a goal of understanding the response and resistance to immunotherapy including vaccines, checkpoint blockade, and novel immunotherapy combinations.
Post-Doctoral Researchers
Marcel Arias Badia, PhD
[email protected]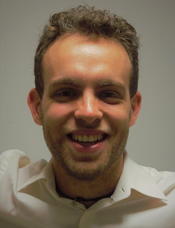 Marcel obtained his PhD in Biomedicine from the University of Barcelona. Afterwards, he worked for VCN Biosciences, SL (Grifols) as a Superior Technician, where he broadened his experience in the oncolytic virotherapy field. His work in immunotherapy related projects during those years propelled his interest in immuno-oncology. He is now focused in preclinical studies involving murine models in order to dissect the mechanisms of immunotherapeutic treatments and to elucidate potentially translational benefits for cancer patients.
Phi Long Le, PhD
[email protected]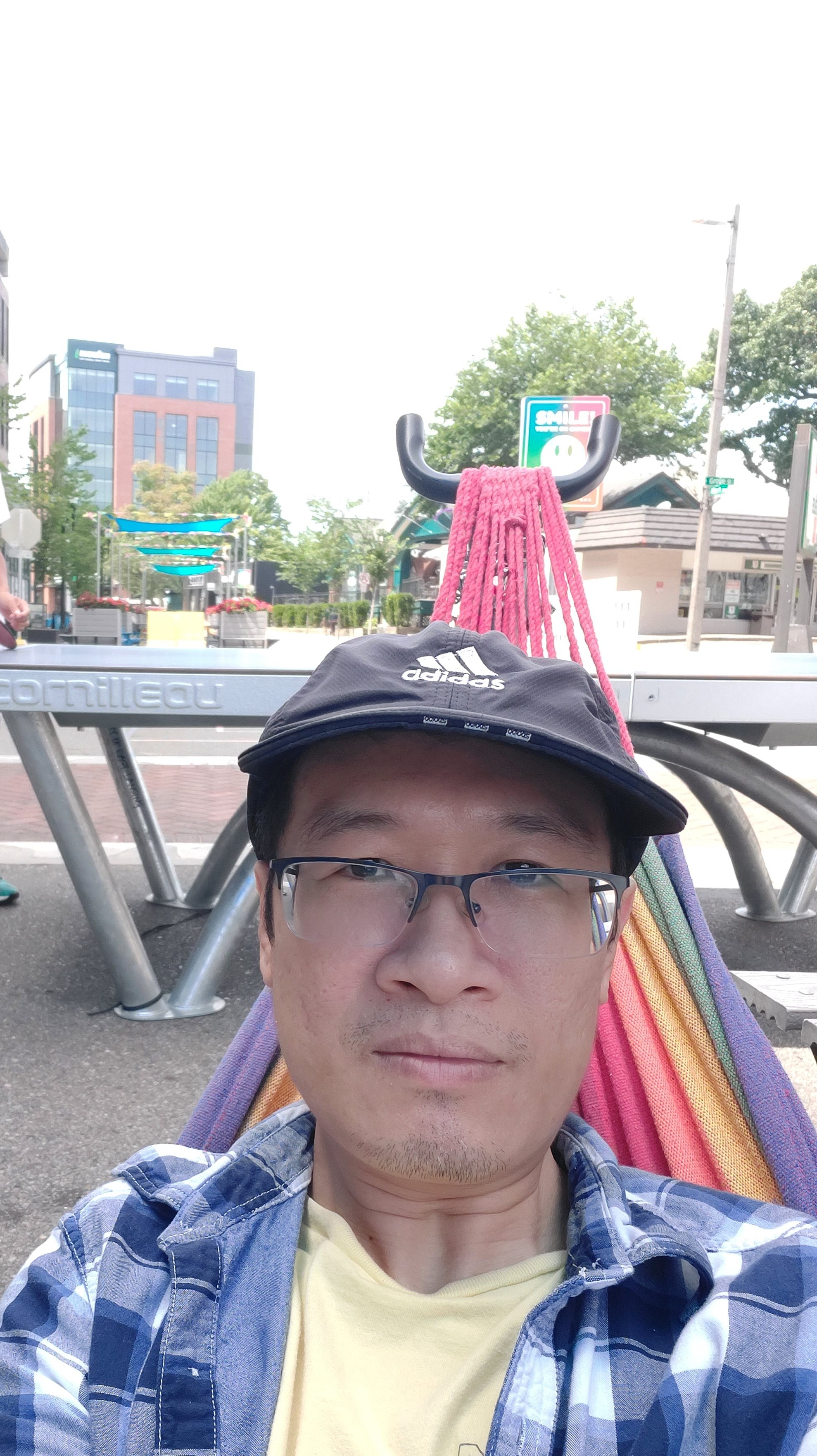 Phi was trained as a mathematician. He obtained is his PhD in Mathematics at The University of Missouri-Columbia in 2016. He spent 2 years as a Postdoc fellow at Syracuse University. Currently, Phi is a postdoctoral fellow working under the guidance of Dr. Zhang. He has over 5-year experience working on machine learning and deep learning projects related to health science research. He has been working on building mathematical and statistical models to study associations between diseases and patients' medical information. Phi also has extensive experience in biostatistics and bioinformatics, such as differential gene expression, gene set enrichment analysis, weighted gene co-expression network analysis (WGCNA), single-cell RNA sequencing analysis, and spatial analysis. Currently, Phi's research interest is developing statistical models and machine learning tools to assess the response to the cancer immunotherapy. Dr. Le leads the development of a graph neural network model that effectively integrates TCR sequences and gene expression data.
Aram Lyu, PhD
[email protected]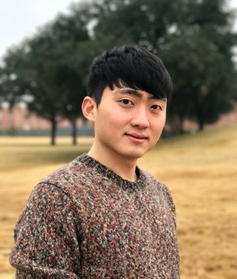 Aram obtained his PhD in Immunology from The University of Texas at Austin in 2020. While studying in Lauren Ehrlich's lab, he investigated how myeloid cells in the leukemic microenvironment support survival and progression of the pediatric cancer T-cell acute lymphoblastic leukemia (T-ALL).
Following his graduate studies, Aram joined Lawrence Fong's lab as a postdoctoral fellow at University of California San Francisco, where he examines the myeloid landscape in prostate cancer at single-cell resolution using both patient samples and mouse models with a goal of understanding the response and resistance to immune checkpoint inhibitors.
Elena Montauti, PhD
[email protected]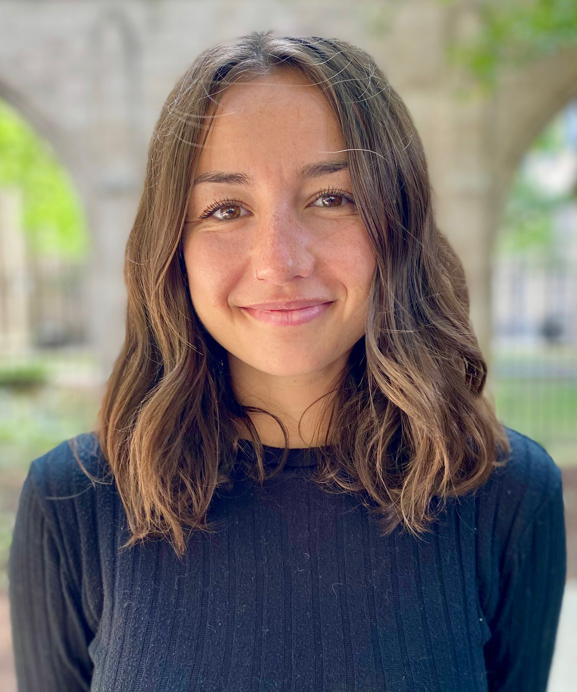 Elena obtained her PhD in Biomedical Sciences from Northwestern University, Feinberg School of Medicine focusing on the interplay between T regulatory cells and the tumor microenvironment to discover targets against T regulatory cell suppression of anti-tumor immunity. Currently, she partners with early-stage Bay Area biotechnology companies to apply novel high-resolution single-cell technologies for detailed description of immune cell diversity within the tumor microenvironment. The goal of these projects is to improve the ability to interrogate and characterize the tumor–immune interaction, and elucidate the molecular mechanisms enhancing anti-tumor immunity.
Miho Tanaka, PhD
[email protected]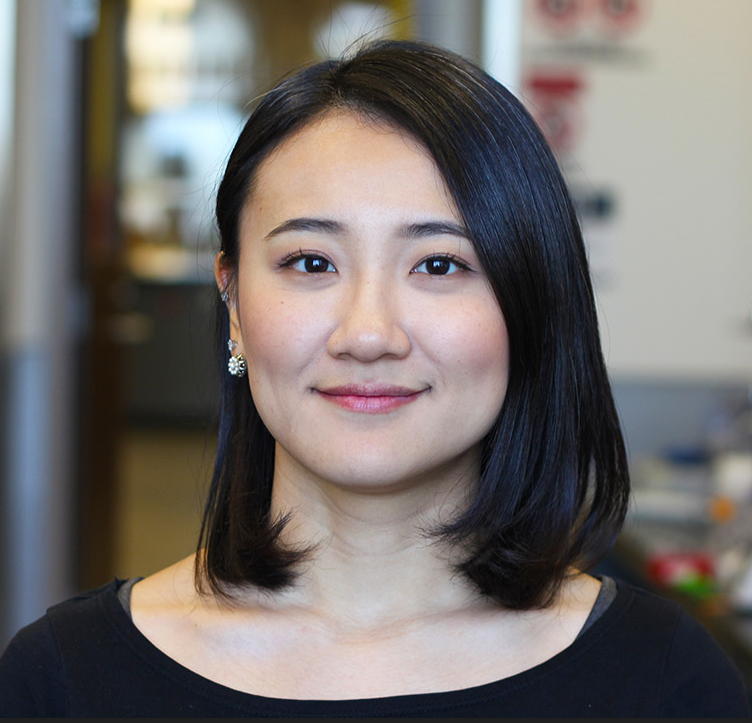 Miho obtained her B.Sc. from Kyoto University in clinical laboratory technology. Her research during her Ph.D. in immunology at the University of Toronto focused on an MHC-I-independent recognition of lymphoma by NK cells. As a postdoctoral fellow, Miho's research interest in the Fong lab is understanding the role of stroma in affecting immunotherapy response.
Outside of work, Miho loves music, movies and cooking.
Kai Wu, MD, PhD
[email protected]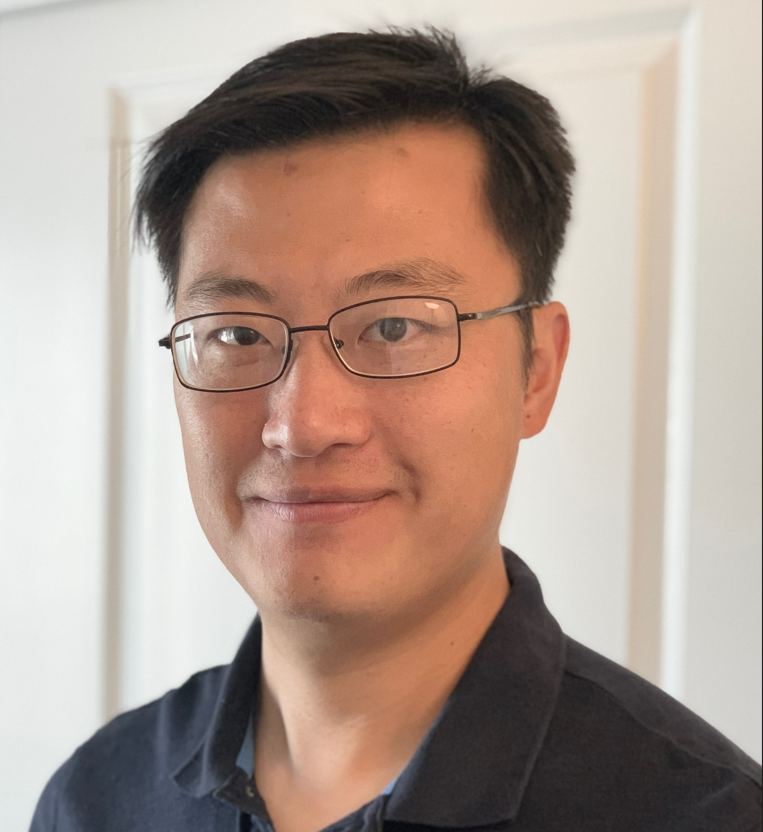 Kai obtained his M.D. from Southern Medical University, China and his Ph.D. from Wayne State University in Pharmaceutical Sciences. He completed his post-doctoral training in University of Michigan focusing on carcinogenesis and therapy resistance of hematological malignancies before he joined UCSF in 2021.
Currently, his research interests are deciphering key genetic modulators of responses to anti-BCMA CAR T cell therapy in multiple myeloma using single-cell technologies and CRISPR screening to enhance efficacy and persistence of CAR T cell therapy
Specialists
Kate Allaire - Specialist
[email protected]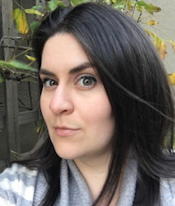 Kate earned her Master's degree from the University of Louisiana, where her research focused on the role of cell-cell communication in chemoreceptor induced changes to the morphology of hair bundle mechanoreceptors. As a researcher at the University of San Francisco, she studied the role of human cytomegalovirus as a potential oncomodulatory mechanism in the progression of breast cancer. She is focused on studying immune responses in the blood and tissue of patients receiving immunotherapy.
Leah Ung - Junior Specialist
[email protected]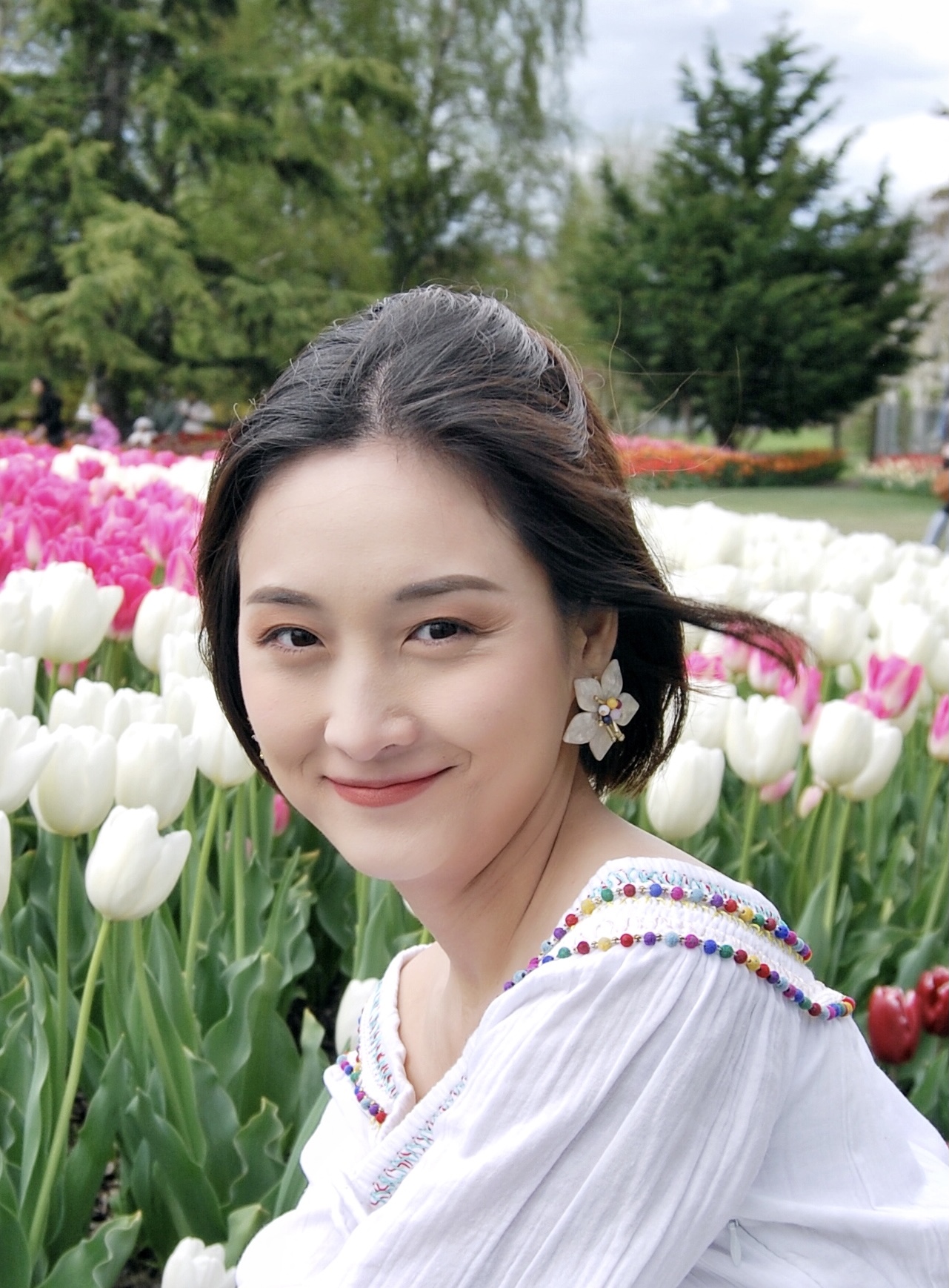 Leah holds an M.S. in Statistical Data Science from San Francisco State University. After graduating, she joined the Fong Lab in 2023. Her work involves implementing and developing machine learning techniques to analyze complex sequence and graph data, with the goal of understanding the TCR-peptide interactions in various diseases, including cancer. She also conducts survival analysis using an ensemble approach on mRNA expression data for colorectal cancer, which enhances the understanding of the immune response. Outside of work, she enjoys practicing yoga and going on hiking trips.
Bioinformatics/Statistics
Mark Bridge - Bioinformatician
[email protected]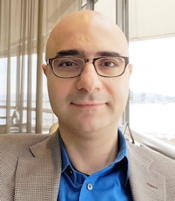 Mark received his M.S. in Computing Science with Merit from the University of London.  He worked as a software engineer and data architect in the private sector before joining UCSF in 2009.  Mark joined the group in 2019, and is focused on architecting data models and data collection instruments, as well as engineering robust algorithms to operate on, translate and transform data in building data integrations.
Brandon Chen - Bioinformatician
[email protected]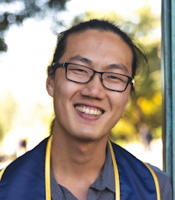 Brandon received his B.A. in Molecular and Cell Biology and Minor in Computer Science at UC Berkeley. Since graduating in 2018, he's been working in the Fong Lab, developing and implementing computational methods for the analysis of high-dimensional single-cell datasets, in addition to developing robotic protocols for automated sample processing.
Zenghua Fan - Bioinformatician
[email protected]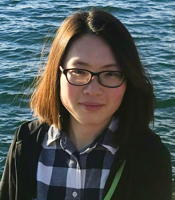 Zenghua obtained her PhD on Computational Biology from Chinese Academy of Sciences in Shanghai, China and joined UCSF in 2017. Her research interest is to explore and apply new techniques and computational methods on high-throughput data, to understand biological questions with a quantitative emphasis. She had been working on various types of sequencing data, imaging data and brain wave signal data before joining the lab and is mainly working on single-cell sequencing data to help understand the human immune response to cancer immunotherapy.
Karen Law - Bioinformatician
[email protected]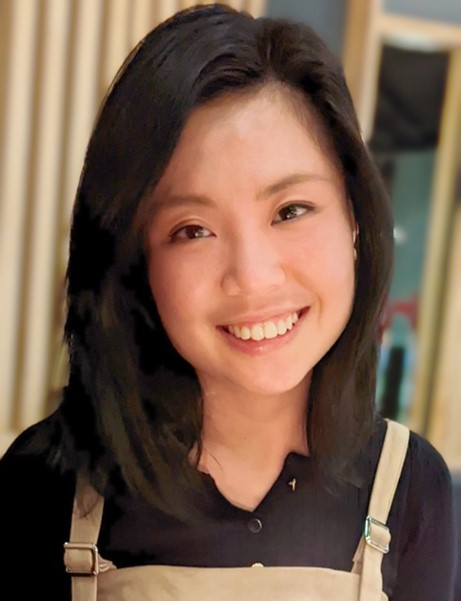 Karen graduated from UCLA with a B.S. in Biochemistry. Afterwards, she decided to switch to computational biology and obtained her M.S. in Genomics and Bioinformatics at The Chinese University of Hong Kong.
Before joining the Fong lab, she worked as a Bioinformatics Analyst at a Core Center and at an Autism researching lab. She gained experiences in analyzing NGS data and performed duties in data and project management. In the Fong lab, she is excited to apply her skills in single-cell data analysis for different projects to understand the mechanism of cancer immunotherapy.
Hai Yang – Senior statistician
[email protected]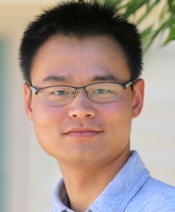 Hai received his M.S. in statistics at Oregon State University. Hai is a senior statistician in Dr. Fong lab working on single cell T cell receptor sequencing analysis and TCR Bulk data analysis. Previously, Hai had worked as a Senior Statistician in the Division of Biomedical Informatics in UC San Diego for 5 years on multiple projects with genomics and clinical data, including GWAS, mRNA seq analysis, and clinical data analysis.
Staff Research Associates
Ciara Benson
[email protected]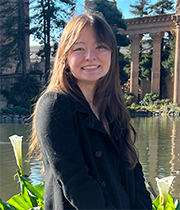 Ciara graduated from the University of California, Berkeley with a simultaneous degree in Chemistry and Molecular and Cell Biology in 2023. During her undergrad, Ciara conducted research with the US Fish and Wildlife Service monitoring parasite infections in Chinook salmon and in the Carlson lab studying how environmental factors influence aggressive behaviors in coho salmon. After graduating, Ciara decided to pursue research in immunology and joined the Fong lab where she focuses on identifying how immunotherapy affects the immune landscape using mass cytometry.
Arun Chumber
[email protected]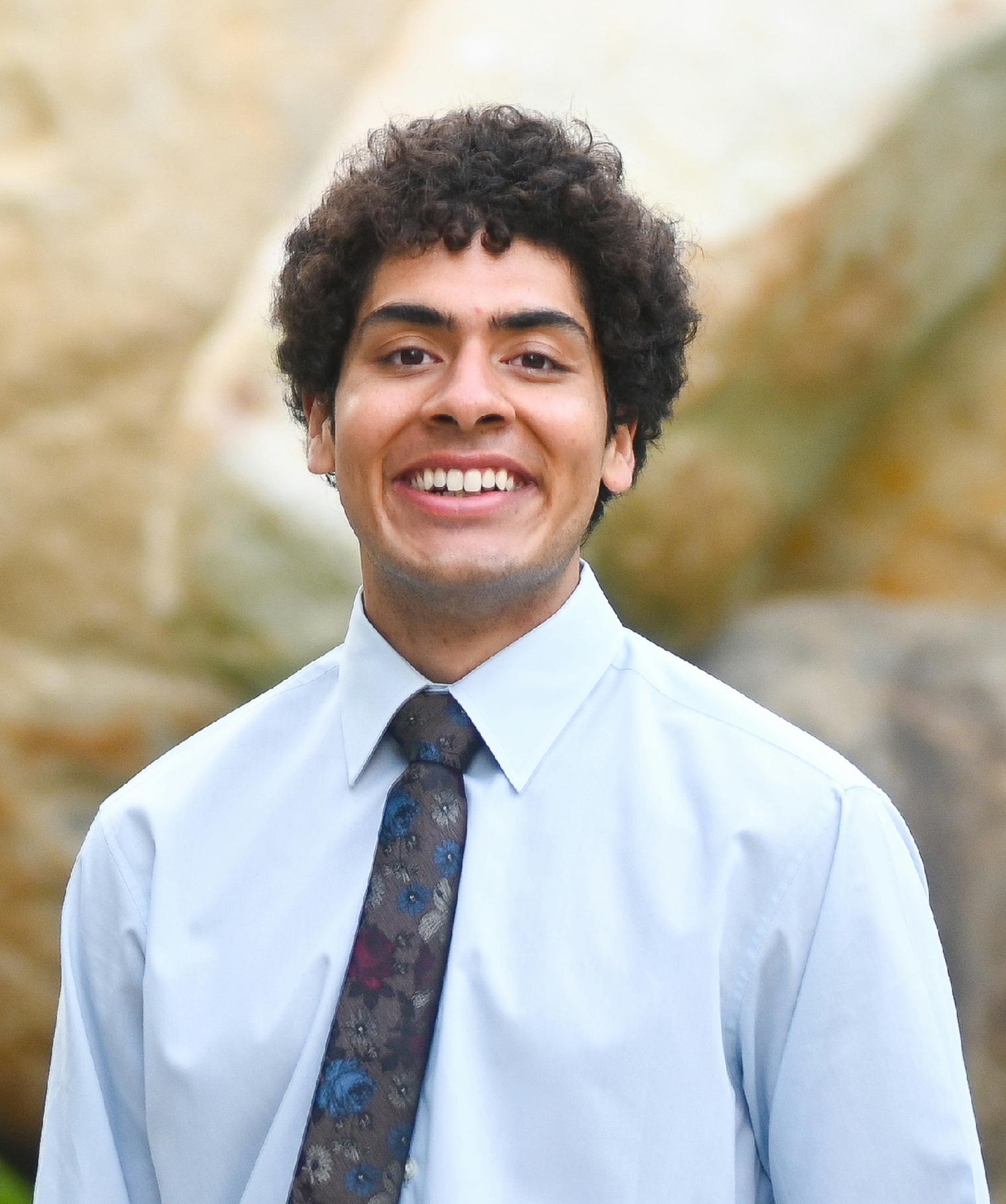 Arun graduated from UCSD in 2022 with a B.S. in Chemical Engineering and minor in Biology. In his undergrad, he was a part of the Shah Lab where his research focuses included CD8 cytotoxic T-cells, cancer vaccines, and characterization of biomaterials. After graduation he has joined the Fong Lab where he is interested in studying and contributing more to the development of cancer therapeutics.
Matt Clark
[email protected]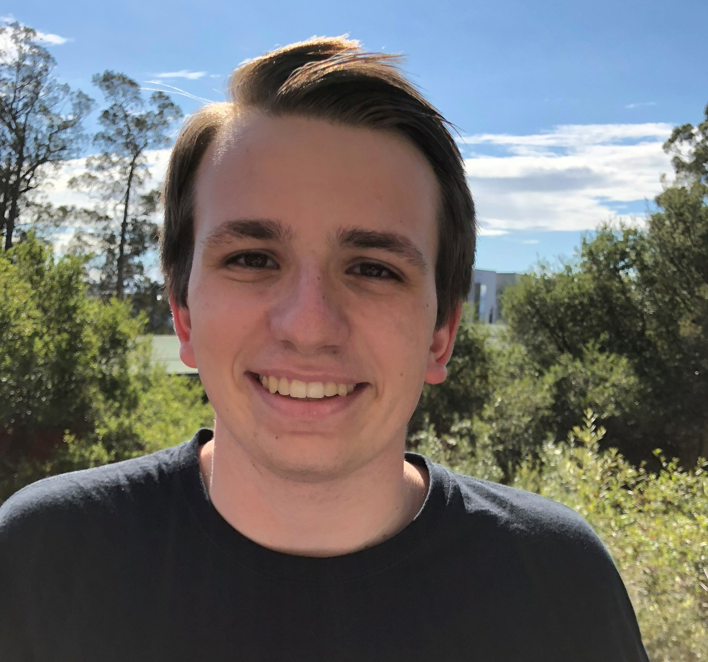 Matt received his B.A. in Molecular and Cell Biology with a minor in French from UC Berkeley. During his time as an undergraduate, he studied the coevolutionary relationship between Rhizobia bacteria and bacteriophages through genomic analysis of conserved phage regions. After graduation, he joined the Fong Lab and is mainly focusing on single cell RNA sequencing and blood processing.
Vibha Gurunathan
[email protected]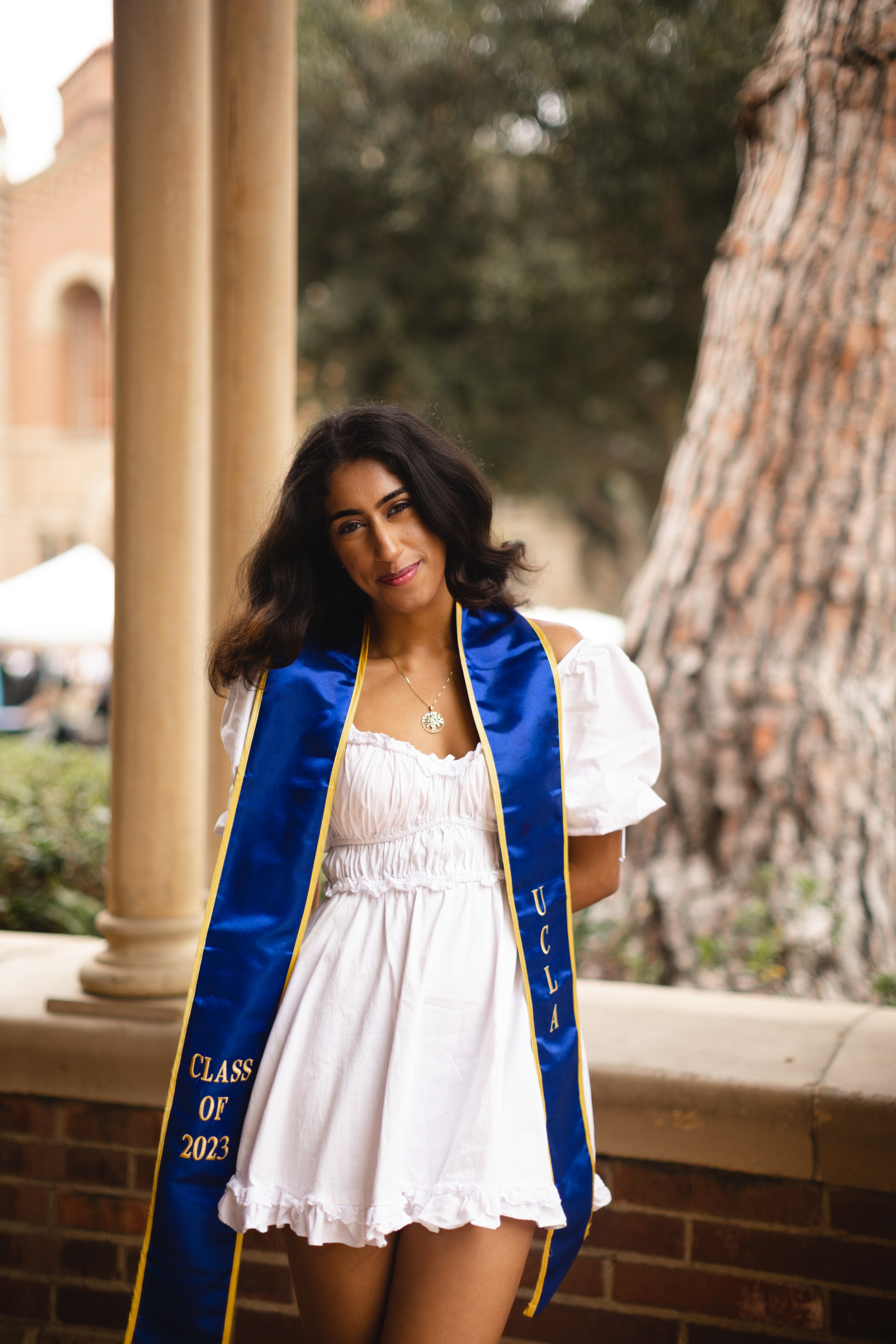 Vibha graduated from the University of California, Los Angeles in 2023 with a B.S. in Microbiology, Immunology, and Molecular Genetics. During her undergrad, she studied radio-resistance in pancreatic cancer and the serine biosynthesis pathway as part of the Vlashi Lab. After graduation, she joined the Fong Lab where she is interested in studying immunotherapies and cancer therapeutics. 
Joey Lea
[email protected]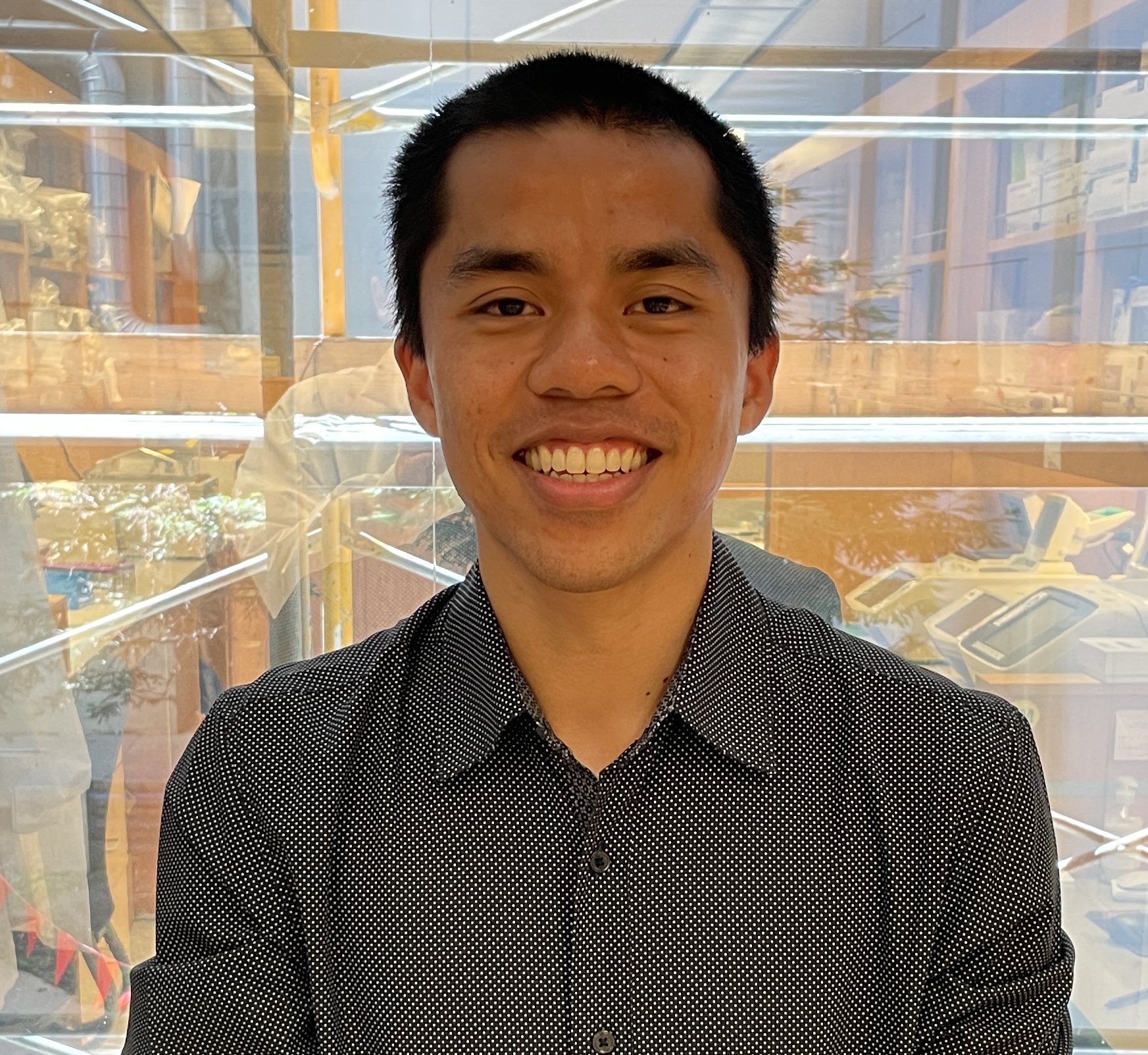 Joey graduated from the University of California, Santa Cruz with a B.S. in Molecular and Cell Biology in 2022. At UCSC, he studied bacteriophages and their effectiveness at eliminating antibiotic-resistant bacteria. Since joining the Fong Lab, he has been involved in researching how immunotherapy impacts the immune response to cancer through the use of single-cell sequencing and spectral flow cytometry, as well as blood processing
Past Fong Lab Members
Brandon Bol
[email protected]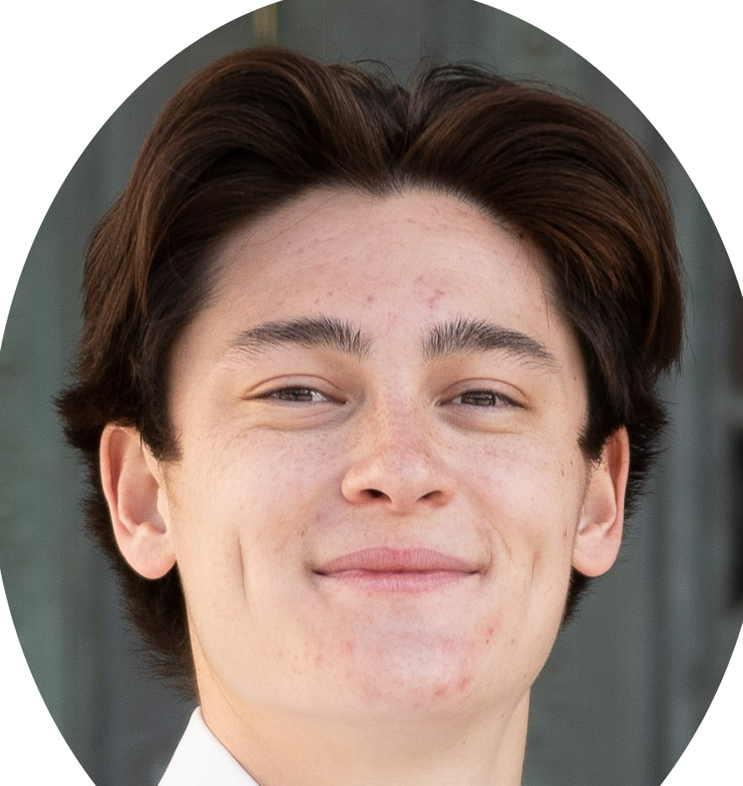 Brandon Bol graduated from the University of California, Berkeley in 2021. At Berkeley, he majored in Immunology and minored in Public Health. Brandon's research interests at Berkeley were in the fields of immunology and virology; for example, he conducted research on Kaposi sarcoma-associated herpesvirus and its effects on the host cell microenvironment. Currently at the Fong Lab, Brandon's interests are in Mass Cytometry and CAR-T cells.
Hewitt Chang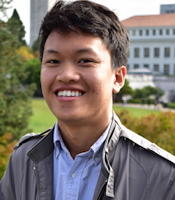 Hewitt graduated from UC Berkeley with a B.A. in Molecular and Cell Biology. At Berkeley he worked on the Hedgehog pathway, focusing on Disp1, in the context of development of the neural tube, gradient formation, and distribution of Hedgehog. After graduating, he joined the Fong lab and his interests are studying the effects of immunotherapy on the immune landscape and T-cell repertoire using single cell RNA-seq and flow cytometry.
Pei Xi Chen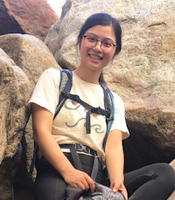 PeiXi completed her B.S./M.S. program in biology with a physiology and neuroscience focus at UC San Diego. She joined the Fong Lab to explore immune-related adverse events linked to checkpoint blockade. Outside of work, PeiXi enjoys camping, hiking and landscape photography.
Cecilia Ledezma-Soto
[email protected]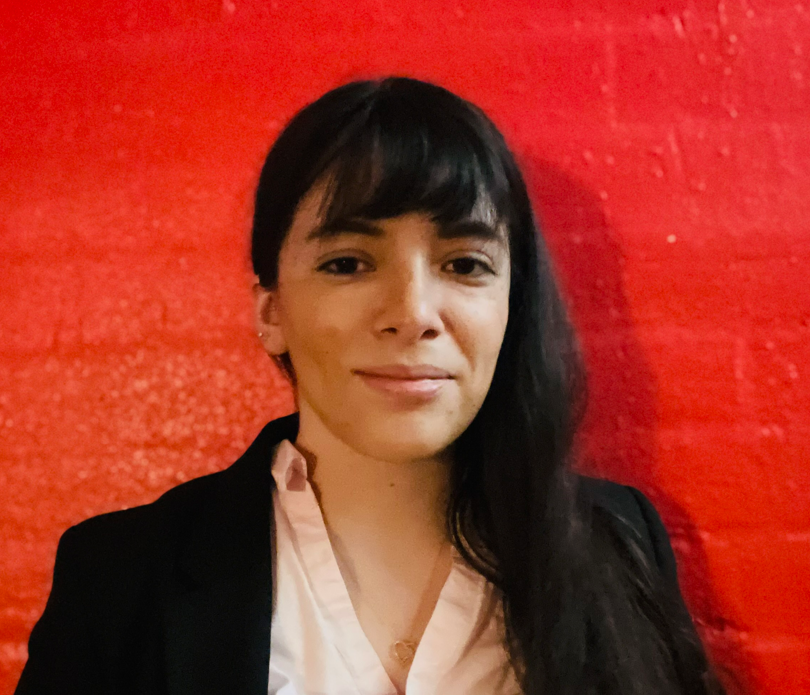 Cecilia is a current undergraduate at Cal State East Bay, majoring in Biology and Kinesiology. She is interested in pursuing an MD/PhD program focused in immunology.
Eric Liu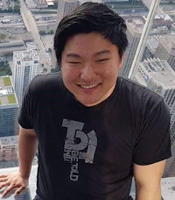 Eric received his B.A. in Molecular and Cell Biology from UC Berkeley Since graduating, he has performed research at Sangamo Biosciences and the Fong Lab at UCSF. Eric is interested in studying translational medicine and therapeutics. He is focused on research using the mass cytometry platform and immunotherapy.
Arielle Ilano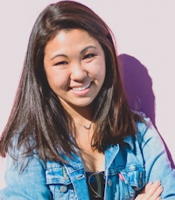 Arielle received her B.A. in Molecular and Cell Biology and Southeast Asian Studies from UC Berkeley in 2018. Her current research interests involve the studying immune response in the tumor microenvironment using single cell RNA sequencing and flow cytometry
Jaqueline Marquez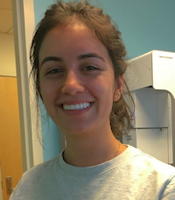 Jaqueline received her B.S. in Biochemistry from UCLA. She is interested in studying pharmaceutical research. Her focus is on using mass cytometry to study patients receiving immunotherapy.
Diamond Luong
[email protected]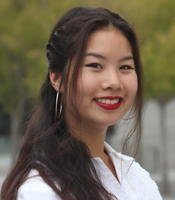 Diamond received her B.A. in Integrative Biology from UC Berkeley in 2020. In undergrad, she compared the relative roles of Prdx6 versus Gpx4 in limiting lipid peroxidation in elephant seal and human endothelial cells. After graduating, she joined the Fong Lab and focuses on blood and tissue processing, as well as single cell RNA sequencing.
Yee May Lwin
[email protected]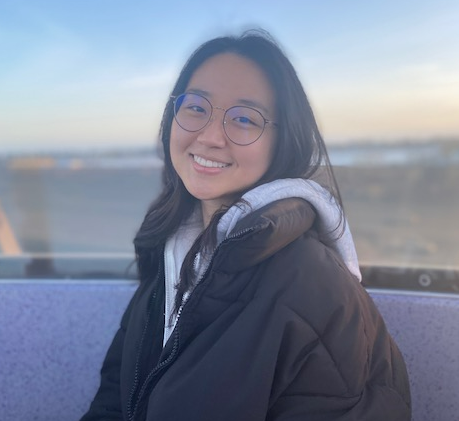 Yee May graduated from UC Berkeley with a B.A. in Molecular Cell Biology, Immunology Emphasis. At Berkeley, she worked on understanding the neural mechanisms of conscious visual experience in mouse models. After graduating, she joined the Fong Lab to pursue her interest in translational cancer research, and she currently works on projects that explore immune-related events and immune landscape mediated by checkpoint blockade therapy in mouse models.
Mavuon OK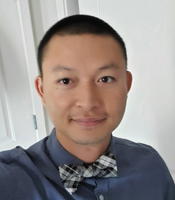 Mavuon earned his B.S. in Chemistry from the University of San Francisco. He joined the Fong Lab in 2019. He has previously worked in Twist Bioscience and Alpine Roads. He has experience in molecular biology and has operated state-of-the-art equipment such as MICROLAB STAR Hamilton, Echo liquid handlers and QPix Systems. His interest is in Immunology and Oncology.
Ali Setayesh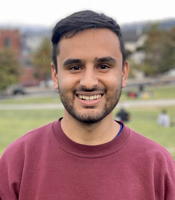 Ali Setayesh graduated from UC Berkeley in 2020. At Berkeley, he studied the antimicrobial properties of an invasive ant pheromone on various soil microbes. After graduation he joined the Fong lab and is currently working on blood/tissue processing and single cell RNAseq.
Alec Starzinski
[email protected]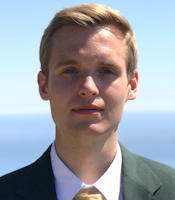 Alec graduated from the University of San Francisco with a B.S. in Biology, and minors in chemistry and neuroscience. His past research has included work on human cytomegalovirus and its impact on cytokine signaling as well as synthetic biology research on methanotrophic bacteria. His research interests center on identifying and investigating potential immunological mechanisms that can be translated into therapeutic approaches for cancers.
Stephanie Starzinski
[email protected]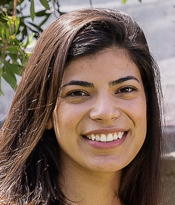 Stephanie received her B.S. in Biology from Loyola University Chicago. Her past research areas include investigating the wound healing process of specialized skin and the effects of exercise on cancer development in breast cancer murine models. Her current focuses are on exosomal proteins in prostate cancer and using mass cytometry to study the effects of immunotherapy.
Meenal Sinha - Associate Specialist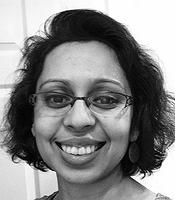 Meenal obtained her undergraduate and Master's degree in Biochemistry and Biotechnology, respectively, at the All India Institute of Medical Sciences, New Delhi, India. She obtained her Ph.D. in Immunology at the University of Texas at Houston, where she elucidated the role of complement anaphylatoxins C3a and C5a in a mouse model of allergic asthma. Then, she joined the University of California San Francisco for a postdoctoral fellowship in Immunology where she continued studying immune responses in the lung, with a focus on the role of the lung epithelium in mediating and amplifying immune responses to fungal infections. She is utilizing CyTOF to analyze novel immunotherapy clinical trial data.